5 Tips for a Killer Halloween Office Party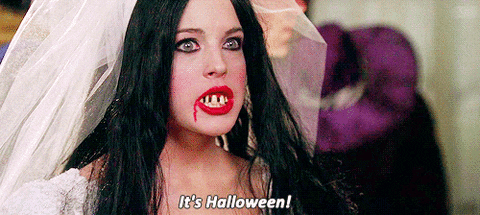 That's right everyone, it's Halloween time again, and that means costumes, pumpkin-spice everything, and that we're on the fast track to the holiday season! This year the holiday beloved by children, anyone with a "costume box," and the Sanderson Sisters, falls on a Friday – and that means Office Party! We've got you covered on the office scare front with five tips and tricks for throwing a killer party.
1. Decorations are Key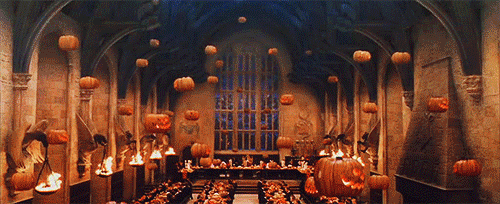 What's the first thing you think of when you think about Halloween (Aside from risque costumes)? Did you say pumpkins? Us too. So fill your office with them. FILL IT. Make that lobby look like a freaking pumpkin patch. Companies such as Amazon Fresh, Envoy, Postmates, Peapod, FreshDirect and SafewayOnline are great for getting all of them delivered, so you don't have to do the heavy lifting; ain't nobody got time for that. Once you've filled your office to the gills with pumpkins, we suggest getting the whole gang involved and hold a pumpkin carving contest. These are an easy purchase that will get you the tools your staff needs, and some patterns for inspiration.
2. Games are a Must

And drinking games are even better. My personal favorite is the Hocus Pocus drinking game:
Step 1: Screen Hocus Pocus (it's a Disney classic, and if you don't know it then we can't be friends.)
Step 2: Follow these excellent rules created by PopHangover.
If drinking isn't really your office's "thing", then try Halloween Charades: break the office into equal teams, and have them act out titles of scary movies, names of serial killers, types of candy, etc. Here are some other great party game suggestions we pulled from Pinterest for you!
3. Costume Contest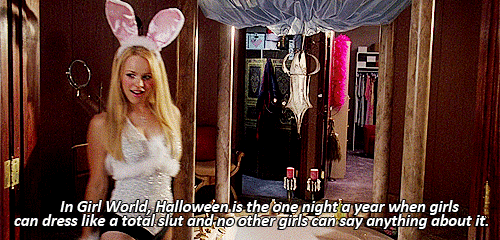 Nothing says Halloween like a good old fashion costume contest! To spice things up we suggest doing group costumes. Give your teams free reign to pick anything they like – or try to tie it into office culture: have everyone dress as a company value, or as their boss. I once worked at a company where we all dressed up like the same employee, let's call him Ricky Bobby. He had a very specific, very "dapper" way of dressing, and one day everyone, guys and girls, came dressed as Ricky Bobby. Of course, this wasn't Halloween, it was just some random Tuesday, because YOLO, amirite? Speaking of costumes, have you ever considered hiring some guy in a gorilla suit to just stand next to the coffee maker in the kitchen all morning? Refuse to acknowledge his presence…just see how it goes. Let us know what happens in the comments, seriously.
4. Don't Forget The Treats
You can't have a party without snacks, and we've taken the guesswork out of recipe searching for you. You can go all out with these amazingly creepy snacks, or keep it simple and try one of these spooky Halloween cocktails. Jello shots are also an excellent idea for an office Halloween, but maybe not for general life choices though. At least, not if you want to remember your evening. NEVER AGAIN! (Who am I kidding? totally again.) You could also try having the gorilla hand out bananas…
5. Close Early
Halloween on a Friday is holiday GOLD. Give your employees a "gimmee day" and let them leave at 3. That way you all have plenty of time to take the kids trick-or-treating. It saves on sick days from that "mysterious bug that's suddenly going around," and you'll have plenty of time to finish your costume before meeting your friends at the party everyone is talking about, only to find out its basically a rave, and you suddenly feel very very old… (anyone else? anyone? just me? *sigh*)
If you follow these tips you should be in for a rocking office Halloween. And remember:
What are you tips and ideas for throwing a killer office Halloween party?